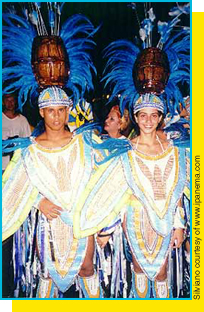 Most people in South America are
Christian
, and
Carnival
is their largest celebration. The festivities begin four days before Lent, the time of fasting and reconciliation before the Christian holy day Easter. Rio de Janeiro, Brazil, has the largest celebration. Carnival features many parades with music, dancing, and people dressed in brightly colored costumes.

Many
rain forests
around the world are shrinking. This is the Amazon rain forest, the largest in the world. It is rapidly shrinking because huge areas have been cleared, or
deforested
. There are many causes of deforestation, such as mining construction, farming, and ranching. These activities often endanger the people, animals, and valuable resources throughout the entire region.